Newborn Baby Advice
My advices to parents for their newborn babies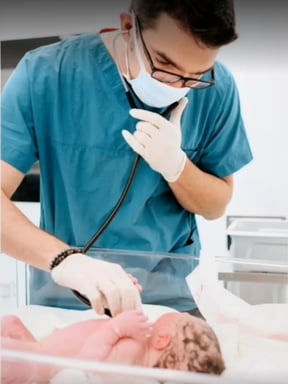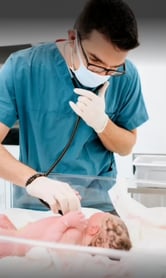 Read to your baby from the first day of birth. :)

Feed your baby only with breast milk for the first 6 months, do not give anything other than breast milk (except for the doctor's recommendation)

During this period, you do not even need to give your baby additional water.

If there is a problem with feeding, you should definitely consult your doctor when you think that breast milk has decreased / stopped

Ask your nurse whether the first dose of Hepatitis B vaccine has been given and you should definitely request your vaccination card

Your baby's next vaccination will be given in the 1st month.

If you have a family history of immunodeficiency, a history of bone marrow failure, or if your baby has a history of thrush or an infection before the tuberculosis vaccine to be administered in the 2nd month, be sure to tell your doctor and do not get the vaccine before you have a complete blood count

Give your baby 3 drops (400-600 units) of vitamin D every day until he is 1 year old after discharge

Do not wash your baby before the belly falls. During this period, you can wipe your baby's skin with a wet and soft cloth lathered with baby soap. You can wash your baby 1 day after the navel drops.

For information about rotavirus and meningitis vaccines, which are not included in the routine vaccination schedule, be sure to ask at the 1st month control.

Do not drive anything until your baby's belly drops. After the belly falls, there may be a slight discharge temporarily.

If the navel discharge does not go away in a few days, if bleeding occurs in the navel, consult your doctor. Do not put anything on your baby's navel, do not apply batikon etc.

Wash and dry your baby's diaper area every time you change diapers to prevent diaper rash. If your baby has a diaper rash, consult your doctor.

If your baby's nose is blocked, you can use nasal drops prepared with "saline (sea water)".

Never swaddle your baby. Otherwise, you may cause hip dislocation and disability.

Your baby will be tested for hearing before discharge. Ask if it is done.Heel blood is taken before discharge in our hospital. Heel blood is usually taken by family physicians on the 3-5th day . Diseases such as phenylketonuria, biotinidase deficiency, hypothyroidism, and cystic fibrosis will be screened in the heel blood, and if there is a suspicion of disease in the laboratory results, you will be contacted by the Ministry of Health through the information you have provided to the system. When your baby is 30-40 days old, hip ultrasonography should be taken for hip dislocation screening. Do not forget to do this at the control.

Since the immune system of newborn babies is weak, keep your baby away from crowded, dirty, dusty environments, people with microbial diseases, and noisy environments because their brains are sensitive.