Tooth, Toothing, Dental gel
Blog gönderi açıklaması.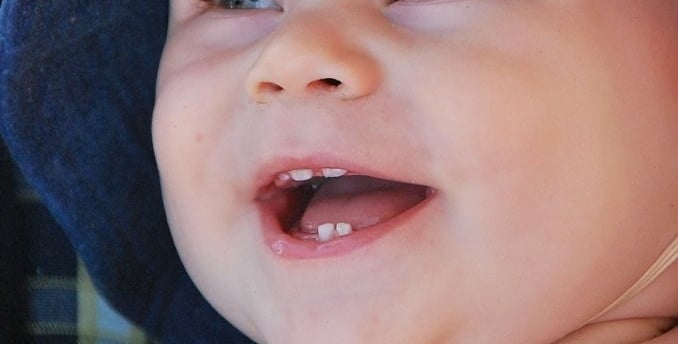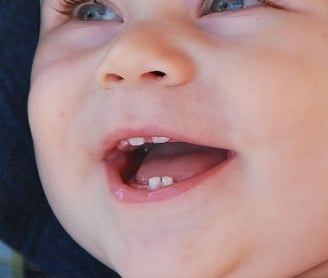 TEETHING
Dental health in children is an extremely important issue. Teething in babies can sometimes be a nightmare for families. Here, we discuss tooth function, tooth development, tooth eruption (tooth eruption), deciduous teeth eruption, teething symptoms, symptoms during teething and delay in tooth eruption.
DENTAL FUNCTION
Teeth are important for cutting, chewing and grinding food. It is also valuable for aesthetics and speech.
DENTAL DEVELOPMENT
Tooth development begins in the sixth week with the development of the oral ectoderm in the womb and continues until the 20s. It includes the formation, eruption and eruption of 20 primary teeth (milk or shedding), as well as the formation and eruption of 32 permanent teeth. During this long development process, teeth are constantly exposed to genetic and environmental influences. Teething (Teething) The process of erupting the teeth from their hiding place into the oral cavity is known as eruption.
ELEMENT OF MILK TEETH
The eruption of the teeth is typically bilaterally symmetrical. Left and right teeth usually erupt at similar times. Mandibular (lower jawbone) central incisors are usually the first milk teeth to erupt at 6 to 10 months of age. Later, the upper central incisors emerge, followed by the lateral incisors, first molars, canines, and second molars. Generally, primary dentition is completed at 2.5 years of age. Tooth eruption in girls is usually earlier than in boys.
SYMPTOMS OF TEETING
It's normal for babies with milk teeth to be cranky, chewing on objects, and drooling excessively. Mothers often talk about fever, diarrhea, drooling in their teething babies. Tooth eruption is associated with an increase in temperature but not with fever (ie >38°C [100.4°F]). If the fever exceeds 38 °C, the baby should be investigated for other diseases.
TEETH TREATMENT IN BABIES, ARE ANESTHETIC GELS SAFE?
Teething symptoms are treated symptomatically. Chewing on refrigerated (but not frozen) teethers or taking oral pain relievers is fine. Teethers should be one piece to avoid choking. To prevent the development of dental caries, these devices should not be immersed in sugary substances. Teething necklaces, bracelets or anklets made of beads are not used due to the risk of suffocation, intraoral injury and infection. We do not recommend over-the-counter or prescription topical analgesics (eg, lidocaine and benzocaine) for teething pain. The benefit of topical gels or teething tablets in managing teething pain has not been demonstrated, and they may be harmful. The use of liquid lidocaine in young children treated for pain in the mouth, including teething, has been associated with serious adverse events (including death). Methemoglobinemia has been reported in association with the use of oral benzocaine sprays; Teething gels containing benzocaine should not be used on teething babies or children younger than two years old. In summary, oral gels are not recommended during teething.
LOSS OF MILK TEETH AND ELEMENT OF PERMANENT TEETH (PERMANENT TEETH)
Milk teeth begin to fall out at the age of 6, however, permanent teeth begin to erupt. They enter the oral cavity when about two-thirds of the root is formed. If there is no opposition due to missing or misaligned teeth, excessive eruption of a new tooth may occur. The central incisors, first molars, lateral incisors, canines, first premolars, second premolars, second molars, and third molars erupt, respectively.
DELAY IN ELEMENTATION
If eruption is delayed ≥6 months beyond the normal range for a given tooth (ie, the mandibular central incisors have not erupted for 16 months) or there is ≥6 months of asymmetric tooth eruption, evaluation for other causes is required. Among the causes of delays in tooth eruption; Mutations in the PTH1R gene include conditions such as Down syndrome, hypothyroidism, hypopituitarism, achondroplastic dwarfism, osteopetrosis, rickets, or chondroectodermal dysplasia. Complete failure of teething can occur for a variety of reasons, the most common being a lack of space. In addition, Albright hereditary osteodystrophy, ectodermal dysplasias, William's syndrome, auto-palatal-digital syndrome, selective dental agenesis are among the rare causes. X-rays are useful for clinical evidence of delayed tooth eruption.